Congratulations to the Royal Couple!

Loved all the horses!
The only stumble in the entire procession was an uncommon fall from one of the horses.
I guess the cheering crowd was too much for this fellow!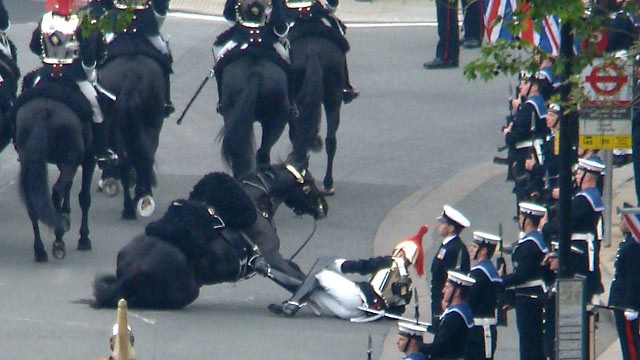 Fortunately, neither horse or it's 19yr old rider appeared to be hurt, and the horse made straight for home – the stables of the Horse Guards' Barracks further up Whitehall .